The Summer Academy for Game Design and Development
Experience a full design and development process in one week!
Students will le
arn techniques for generating ideas, prototype those ideas into playable games, and get feedback from other players so that you can make improvements. Students will use PICO-8, which has built-in tools for editing code, music, sound, graphics, and game levels. Much is spent in  the Ubiquitous Computing Lab (U-Lab), which is a combination social, classroom, and collaborative workspace for IMM students. It has whiteboards, lots of post-in notes, brainstorming materials, games, and other inspiration. The focus on  prototyping along with a comprehensive (but focused) design and development software gives students a unique opportunity to experience a full design and development process in a short time.
Program Information
Academy Dates: July 7 – July 12, 2019
Daytime Program: Monday – Friday: 8:30am – 5:15pm
Residential Program: Sunday – Friday
Faculty Instructor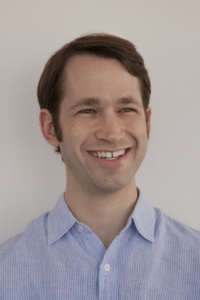 Josh Fishburn – Assistant Professor Interactive MultiMedia, School of Arts and Communication
Prior to working at The College of New Jersey Professor Fishburn held the position as Assistant Professor of Media Arts & Game Development in the Department of Communication at the University of Wisconsin-Whitewater.

Art and Interactive Multimedia Building
Opened in 2010, TCNJ's Art and Interactive Multimedia building features state-of-the-art facilities, including computer labs with a range of industry-standard software, a recording studio for hands-on experience with the latest audio production tools, and multipurpose studios for everything from video to building custom electronic hardware. The AIMM building hosts exhibitions, screenings, performances, guest workshops, student organizations, community groups and more.